Carpet Cleaning in the Silver Spring, MD Area

It doesn't take long for a new carpet to show signs of wear and tear. Whether from pets, kids, or just everyday living, your carpets will become stained and collect dust and dirt. When you're looking for professional cleaning carpets in Silver Spring, MD or a surrounding town, Certified Green Team's expert carpet cleaning technicians can help!
Since 2012, Certified Green Team is the trusted and preferred local provider of residential and commercial carpet cleaning services. We offer a wide range of cleaning options for carpets, area rugs, and upholstery cleaning in Silver Spring. Give us a call at (240) 531-8001 and enjoy beautiful carpeting and improved air quality year-round!
Guaranteed Savings!
★ ★ ★ ★ ★
Join our Top-Rated
Carpet Cleaning
Maintenance Program
---
Call for a FREE Quote
---
Certified Green Team's trained professionals steam clean Silver Spring carpet and furniture and restore it to like new condition. Our technicians are skilled at removing stains and ground in dirt. We use the latest cleaning technology to dislodge and extract the particles that ordinary vacuum cleaners can not. By using just the right amount of water and solution, your carpets will be cleaned without becoming over-saturated and will dry quickly.
Are you concerned about the presence of germs in your home or the spread of viruses in your Silver Spring office, church, school or public building? The disinfection team at Certified Green Team is ready to respond. All surfaces are treated with EPA recommended products that kill 99.9% of all viruses and bacteria. Keep your employees and loved ones safe and healthy.
Whether from spilled blood or a viral infection, cleaning pathogens requires caution. Certified Green Team strictly adheres to OSHA guidelines for the safe removal of biohazardous materials in the Silver Spring area. After cleaning Certified Green Team works to remove stains from flooring, carpets, and more. Call (240) 531-8001 for more information.
If you suspect that your office or home has been affected by infectious agents, call the professional decontamination team at Certified Green Team. All surfaces will be disinfected following EPA approved products to safely and effectively kill viruses and other germs.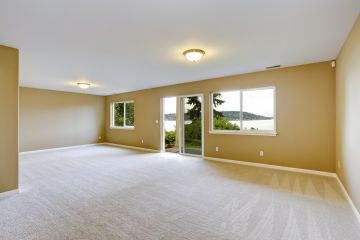 If you are looking for a carpet cleaning company in the Silver Spring area to clean your office or commercial building carpets, look no further! Certified Green Team has been cleaning commercial carpets in Silver Spring for over 10 years and we'd love to keep your employees healthy and your guests impressed! Regular carpet cleaning improves the air quality in your building, which in turn reduces employee sickness. Certified Green Team will be happy to provide a free, written commercial carpet maintenance quote, and keep your building in top shape.
We are a marketplace for customers and local providers.
---
Call for a FREE Quote
---
Disclaimer: All sales and inspections by Certified Green Team are final. Jobs may be sub-contracted and not performed by Certified Green Team.