Vehicle Disinfection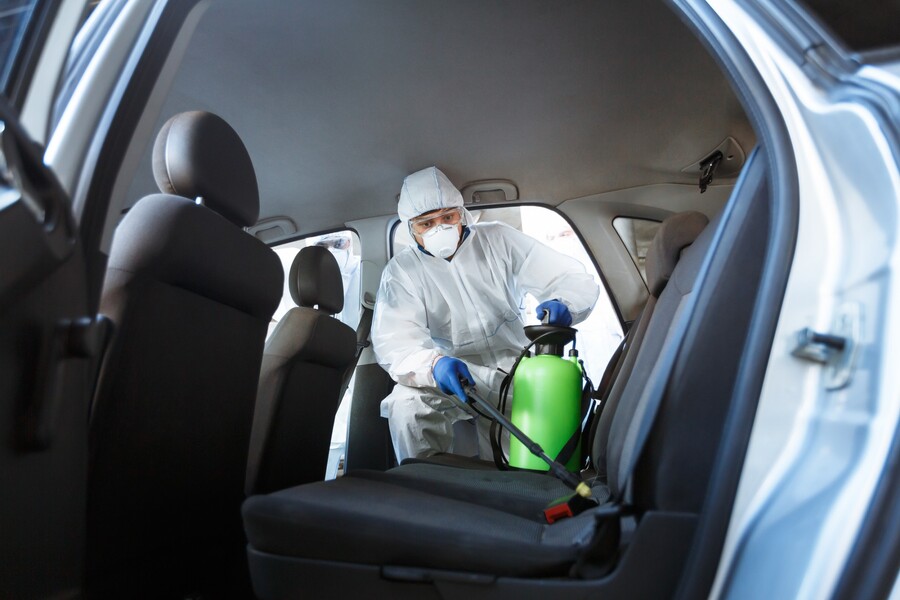 Your vehicle harbors a lot of germs. More than just cleaning your car, disinfection services will eliminate harmful germs and infectious viruses. Certified Green Team provides professional vehicle disinfection services to help keep you and your family healthy and safe.
---
Call for a FREE Quote
---
Certified Green Team's Effective Vehicle Disinfection Services
A clean vehicle means a healthy vehicle. With so many high-touch areas of your car, ensuring it is properly cleaned and disinfected is imperative to the healthiness of your vehicle. Often, when cleaning your vehicle yourself, many areas can easily get missed. With Certified Green Team's vehicle disinfection services, all areas will be thoroughly and effectively cleaned and properly disinfected. From the steering wheel to all the hard-to-reach places, Certified Green Team will disinfect it all. Call (240) 616-6854 for a free quote.
Call the Vehicle Disinfection Experts: Certified Green Team
With over 10 years of disinfection experience, Certified Green Team technicians are thoroughly trained in following proper disinfection and sanitization guidelines. Our crew provides top-of-the-line disinfection services that will leave your vehicle clean and safe for you and your family. Don't risk spreading germs or infectious viruses in your vehicle. Call the professional vehicle disinfection technicians at Certified Green Team.
---
Call for Fast FREE Quote
---