Emergency Water Extraction in Columbia, Maryland
24/7 Water Damage Clean-up & Dry-out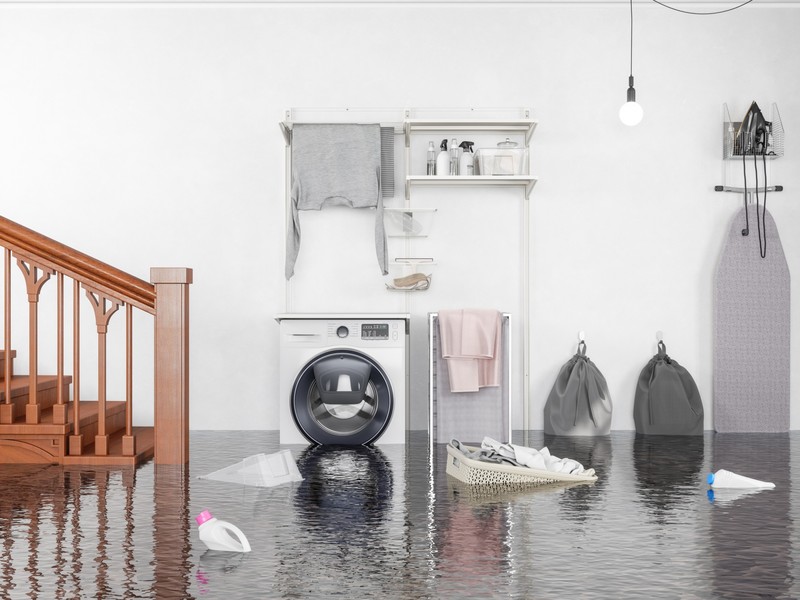 Trusted Columbia emergency water extraction since 2013! If your property has been devastated by water damage in Columbia, Maryland, call Certified Green Team for emergency clean up. The dangers of water sitting in a building, in the carpets, under the flooring and behind the walls are real. The factors of time, temperature and amount of water determine the growth rate of toxic microorganisms such as mild and mildew. Columbia water damage is far less dangerous when Certified Green Team is involved. Certified Green Team has the knowledge, tools and expertise to immediately eradicate the water and completely dry the affected areas. If your Columbia home has water damage, Certified Green Team can eliminate it!
---
Call for Immediate Service
---
Skip Insurance Hassles!
Certified Green Team can work with your insurance directly.
Through the years, Certified Green Team has developed a safe and effective protocol to detect, contain and quickly extract water in Columbia, MD. For over 10 years, we have helped many families recover from the devastation of a water loss event.
Certified Green Team's Columbia Water Damage Remediation Process
Immediate Dispatch: Time is of the essence. A qualified Columbia water damage crew is quickly dispatched because the longer water sits, the greater the damage to your Columbia building structures.
Assessment: Certified Green Team determines which category and class of water damage present. Immediate plan of action is then created keep your Columbia environment safe from contaminants.
Extraction: Certified Green Team removes all water with its high powered extractors and opens structural components such as ceilings and walls that can hold hidden water to prevent areas of pooling, which bread microorganisms.
Drying: State of the art air movers and dehumidifiers are delivered to your Columbia building to dry all surfaces, including walls, ceilings, floors and carpets.
Sanitizing: Contaminated surfaces are sanitized to remove toxins, especially when class 3 water has been identified. Damaged areas are thoroughly sanitized and odors are neutralized.
---
Call for FREE Emergency Water Extraction Quote
---
WHAT CUSTOMERS ARE SAYING:
5★★★★★ - "The best carpet cleaning service in Columbia, MD"

Dan S. in Columbia, MD

2020-05-18

5★★★★★ - "Very professional and done an amazing job, would highly recommend to family and friends."

Eric in Clinton, MD

2021-11-28

5★★★★★ - "Excellent duct cleaning company. They showed us all the before and after photos of our air ducts. We were shocked at how dirty they were."

Chantelle Jones in Chantilly, VA

2020-05-18

5★★★★★ - "They did a great carpet cleaning service in our office."

Larry Jacobs in Silver Hill, MD

2020-05-18

5★★★★★ - "Wonderful carpet cleaning company, my husband and I will use them again."

cherri pockeko in Washington Grove, MD

2020-05-18

5★★★★★ - "I was in need of a carpet cleaning company for my home in Annapolis. I am very happy I found them. I will be referring them."

Natalie Resnov in Annapolis, MD

2020-05-18

5★★★★★ - "We had a birds nest in our dryer vent. We called our local dryer vent cleaners. They were able to remove the birds without harming them, and got our dryer vent cleaned."

Alex Botnar in Windsor Mill, MD

2020-05-18

5★★★★★ - "Very quick and pleasant dryer vent service"

Jackson in Alexandria, VA

2020-02-24

5★★★★★ - "My wife bought a very expensive wool rug. I was very much against it, even more so when my kids spilled milk all over it and I couldn't get it out with water. We called Green Team and they advised us on what to do before making things worse. It worked to an extent so I had them come to pick up the rug to clean it in their warehouse. 2 weeks later and it came back again free."

Michael Zheng in Bethesda, MD

2019-05-28
---
Call for FREE Emergency Water Extraction Quote
---