Water Damage Restoration in Columbia, Maryland
24/7 Emergency Water Removal, Clean-up & Dry-out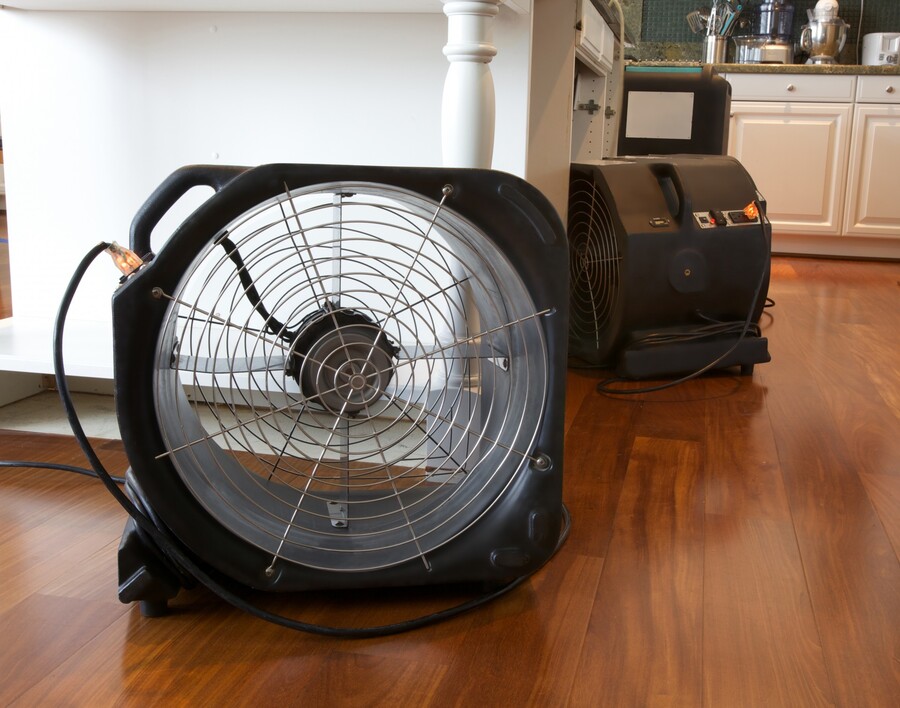 Have you experienced a burst pipe in Columbia or a leaking appliance? Your first call should be to your plumber for emergency service. If you have suffered water damage in your home, your second call should be to Certified Green Team to contain the damage and dry out your damaged property. Quick action is necessary to prevent further damage. Call Columbia's water damage restoration experts ASAP!
---
Call for Immediate Service
---
Quick Removal of Water in Columbia Slows Mold Growth
Certified Green Team provides emergency water extraction in Columbia, Maryland. Our technicians are always on standby with commercial grade, powerful extraction equipment that can tackle any water emergency in Columbia.
When it comes to fast thorough water damage restoration in Columbia, Maryland, no one beats Certified Green Team's water extraction service.
Certified Green Team's Water Damage Restoration
Dry out for Columbia Carpets and Rugs - If your carpeting has become soaked with water, the pros at Certified Green Team can arrive quickly and perform expert dry out services for Columbia residents. Certified Green Team will remove water and moisture and treat carpets and rugs with a disinfectant to kill any fungi or bacteria that may be present.
Deodorizing After Water Damage - Carpets and rugs that have been wet for more than a few hours will begin to stink. Bacteria in the carpet multiplies rapidly and produces odors. Certified Green Team will apply a neutralizing agent that will destroy odor-causing bacteria, eliminate any pet odors, and leave the carpet smelling pleasantly fresh.
All Moisture Removed - Once standing water has been extracted, dampness will persist. We employ large air moving fans that can quickly draw remaining moisture from carpet and tile floors, speeding time to total dryness.
Why Call Certified Green Team for Your Columbia Water Damage Restoration?
When you have experienced damage from water leaking from an appliance, or penetrating your home from the outside, the result is often devastating. You need results and you need them fast. Certified Green Team has provided stellar carpet extraction services in the area for over 10 years, and we can help you too. We specialize in complete water and moisture removal in Columbia following a water intrusion.
---
Call for FREE Water Damage Restoration Quote
---
WHAT CUSTOMERS ARE SAYING:
5★★★★★ - "The best carpet cleaning service in Columbia, MD"

Dan S. in Columbia, MD

2020-05-18

5★★★★★ - "Very professional and done an amazing job, would highly recommend to family and friends."

Eric in Clinton, MD

2021-11-28

5★★★★★ - "Excellent duct cleaning company. They showed us all the before and after photos of our air ducts. We were shocked at how dirty they were."

Chantelle Jones in Chantilly, VA

2020-05-18

5★★★★★ - "They did a great carpet cleaning service in our office."

Larry Jacobs in Silver Hill, MD

2020-05-18

5★★★★★ - "Wonderful carpet cleaning company, my husband and I will use them again."

cherri pockeko in Washington Grove, MD

2020-05-18

5★★★★★ - "I was in need of a carpet cleaning company for my home in Annapolis. I am very happy I found them. I will be referring them."

Natalie Resnov in Annapolis, MD

2020-05-18

5★★★★★ - "We had a birds nest in our dryer vent. We called our local dryer vent cleaners. They were able to remove the birds without harming them, and got our dryer vent cleaned."

Alex Botnar in Windsor Mill, MD

2020-05-18

5★★★★★ - "Very quick and pleasant dryer vent service"

Jackson in Alexandria, VA

2020-02-24

5★★★★★ - "My wife bought a very expensive wool rug. I was very much against it, even more so when my kids spilled milk all over it and I couldn't get it out with water. We called Green Team and they advised us on what to do before making things worse. It worked to an extent so I had them come to pick up the rug to clean it in their warehouse. 2 weeks later and it came back again free."

Michael Zheng in Bethesda, MD

2019-05-28
---
Call for FREE Water Damage Restoration Quote
---